Goodreads Mobile Application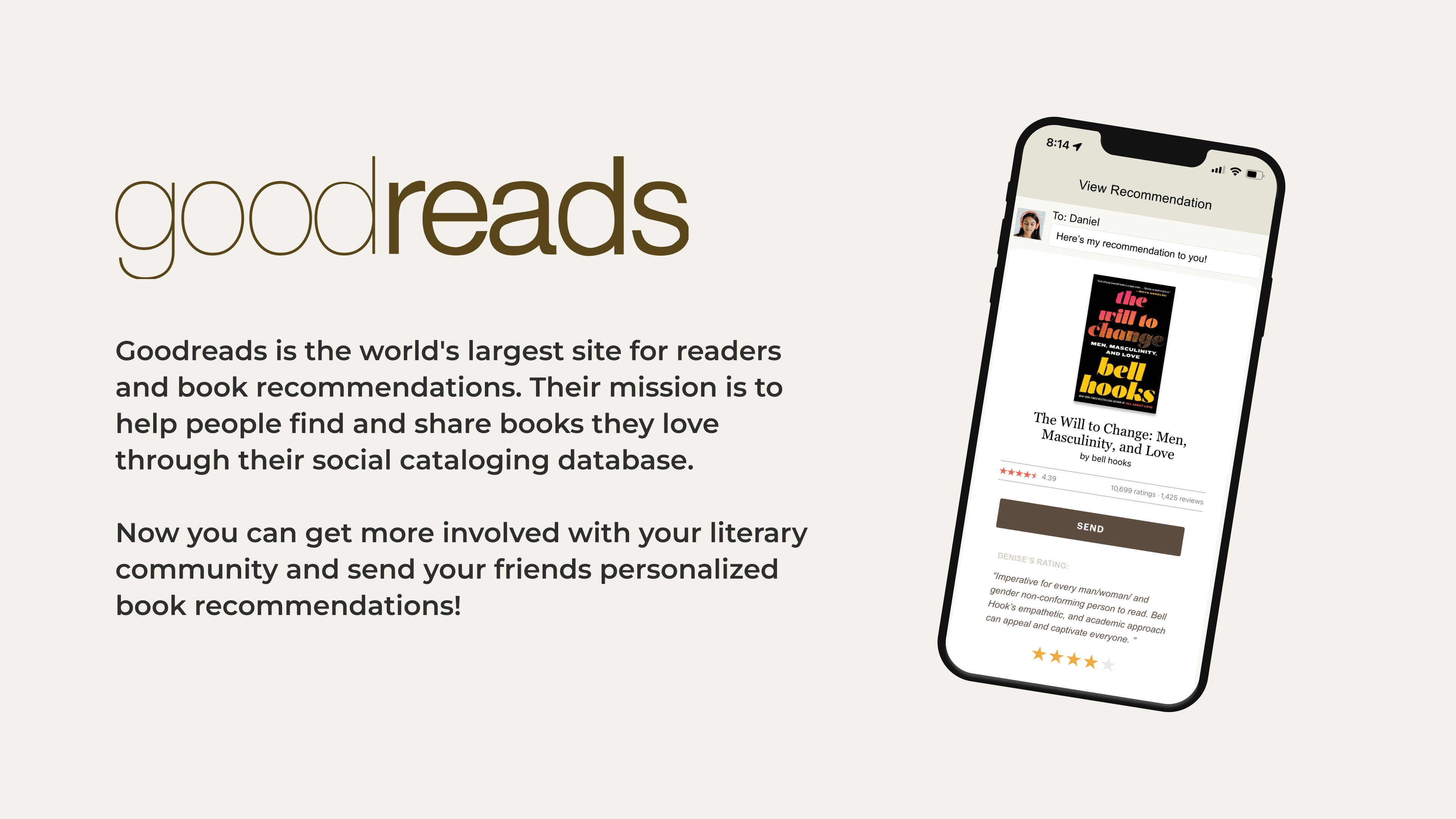 View Full Prototype here




Completing market research allowed me to study other existing market applications that are crowd-sourced and popular sites that help people who've recently relocated an opportunity to get to know their neighborhood.
Personas
I completed
six in-depth user interviews
asking multiple informants about their process integrating into their new communities. We spoke
in-depth about their pain points
,
motivations
,
needs
and
reasons for moving
to the community.
From these six interviews I was able to break down my participants into
three existing archetypes
. Designing for the anxious dog owner felt like a prominent need as all my participants with dogs had trouble integrating into their new communities with their furry children.
Affinity Mapping
Synthesis

User Journey Mapping
Brand

Prototype Iterations

View Full Prototype
here
What I learned...